Board of Directors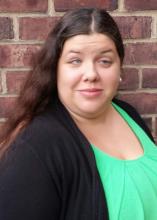 Cayte Mendez, President
Cayte teaches First Grade at P.S. 69 in the Bronx. She graduated from Cornell University where she majored in Linguistics and Asian Studies. She received her Master's in Education from Pace University in New York City. She was awarded the Blind Educator of the Year Award from the National Federation of the Blind in 2012.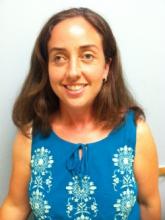 Angela Wolf, 1st Vice President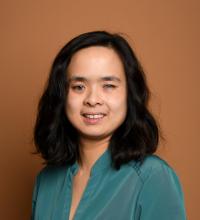 Harriet Go, 2nd Vice President
Harriet Go is currently an Elementary Special Education teacher in the School District of Philadelphia, Pennsylvania, where she works with students who have various learning and cognitive disabilities. She earned her Bachelor's degree in Elementary and Special Education from Temple University in Philadelphia, and a Master's in Elementary Reading and Literacy from Minnesota's Walden University. In 2013, Harriet received the Blind Educator of the Year Award from the National Federation of the Blind. She was also honored as Teacher of the Year by the Asian American Educators Association of Philadelphia in 2017.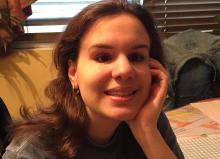 Valeria Jacobs, Secretary
Valeria Jacobs is a New York City high school special education teacher at the Frank Sinatra School of the Arts in Astoria. She has worked for the Department of Education in New York City for four years. Her areas of concentration and personal interest are Mathematics and the Sciences. She has taught a number of academic subjects including English, Math, Science, and Social Studies. She attended Hunter College for her Bachelor's and Master's degrees and has certificates in Elementary Education, Secondary Special Education, and Teacher of the Visually Impaired. Valeria has also been the Lead Teacher of the Big Apple BELL Academy for several years. She has been serving as the Secretary for the National Organization of Blind Educators since July 2017.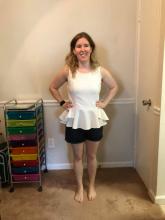 Kayleigh Joiner, Board Member
My name is Kayleigh and I have my bachelors in Elementary Education EC-6, generalist. I also have my masters in Teaching Blind Students. I have taught in the BELL Academy for ten years.
Sarah LaRose, Board Member
Sarah Blake LaRose teaches biblical languages at Anderson University. She is a member of the Semitic scholars group which won the Jacob Bolotin award in 2016 for development of new braille tables for for biblical languages. In addition to teaching, she also works as a braille transcriber, specializing in foreign language grammars and dictionaries.